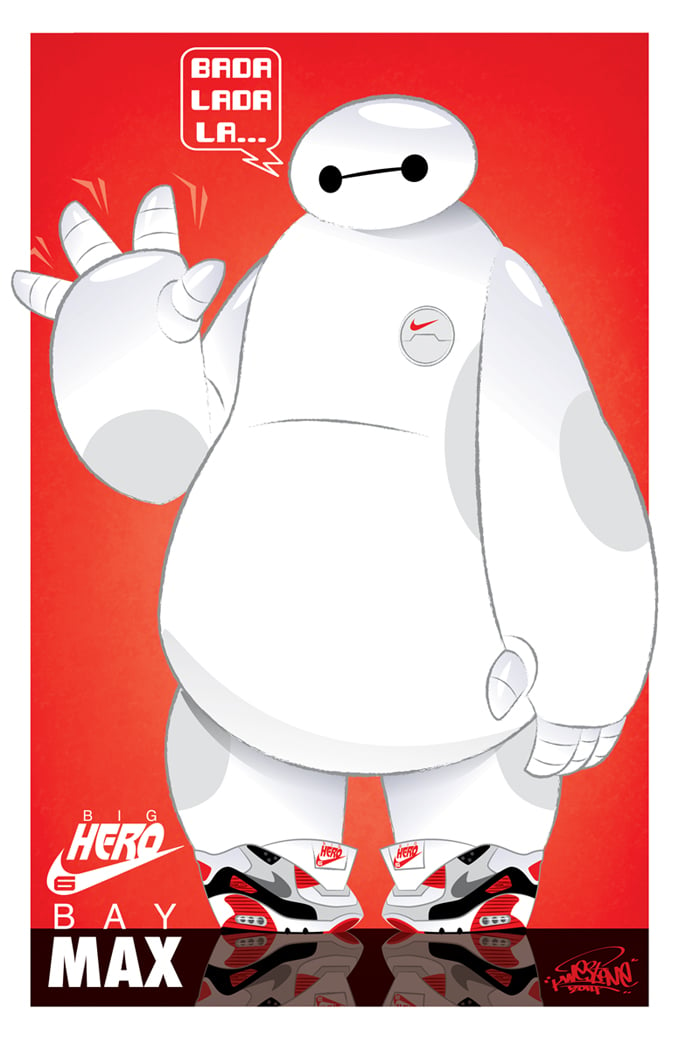 If you're a sneaker head like me, you're always thinking of ways of mashing your favorite sneaks with some of your pop culture characters. If not... It's still a pretty cool thing to do.
Pick yourself up a print of this cute plumpy Med-droid.
Limited run, so get one while you can.
Thanks for the support and happy shopping!
-11x 17 prints
-Printed on 235 GSM weighted fine art archival paper
-Protect board and bag included
-Limited run of 20
-Signed and Numbered by Aritist